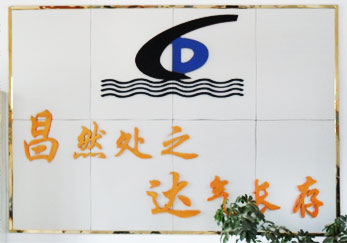 Located in Huanglou Sub-district Office of Qingzhou, Qingzhou Changda Machinery Equipment Co., Ltd. is close to Jinan-Qingdao and Dongying-Qingdao Highway, and adjoins Jiaozhou-Jinan Railway and 309 National Highway in the north, enjoying superior geographic location. This company is a large placer manufacturer integrating scientific research and development, engineering design, production installation and debugging service. Depending on scientific technology, this company devotes itself to developing leading core technology. We consider the idea of good reputation, strong technical force, superior product quality and honest operation as the enterprise development basis. At present, Changda Dredging Machinery has become one of the production bases of China with leading output and sales in the industry.
 Main products of Changda ore sand machinery include: dredging vessel, small and medium sized dredger, gold vessel, injection-type/drilling sand pumping vessel, iron ore ship (iron selection equipment), dry land / water separation magnetic separation machinery, sand screening machine, crusher, weathered sand production line, sea sand desalination equipment, sandpit equipment package, stone scrubber for mixing plant/high-speed railway and highway, sand washing machine, extraction equipment of zircon, ilmenite and tin sand, auger sand washer, self-discharging sand carrier, tailings/concrete recycling machine, stone/sand cleaning machine, mowing vessel, dredger, environmental protection equipment, which include 20 series and 100 specifications for customers to choose. In addition, special equipment is designed and produced according to needs of customers, and OEM production and processing is supported. The ore sand and gold machinery produced by this plant can simultaneously finish excavation, screening, extraction, separation, cleaning and many other processes, produce qualified river sand, iron sand, alluvial gold and pebbles at a time. Its advantages are high benefit and low cost.
 The company takes the lead in passing the ISO-9001 quality management system certification in the industry. With many engineering technicians, CAD drawing design center, research & development and design center of new products, the company has been returning customers with high-standard and demanding products. Moreover, it has established good cooperative relationship with powerful pump enterprises of Shijiazhuang, domestic railway construction groups (China Railway First Bureau, Second Bureau, 6th Bureau, 11th Bureau, 16th Bureau, 19th Bureau, 21st Bureau, etc), CCCC First Harbor, Second Harbor, Gold Research Institute and other large infrastructure units. Since the products are put on the market, they have been sold in Shandong, Hebei, Henan, Shaanxi, Inner Mongolia, Hubei, Hunan, Fujian, Shanxi, Guangdong, Qinghai, Northeast, etc, almost spread over the whole China, and exported to Russia, Kazakhstan, South Africa, Indonesia, Pakistan, Nigeria, Malaysia, North Korea, the Philippines, Ukraine and other countries, winning the favor of users at home and abroad. The company attaches great importance to quality, keeps faith, keeps learning and borrowing advanced foreign technologies on the basis of continuously improving quality of products, and cultivates a professional after-sales service team. In aspect of after-sales, we have established perfect customer services system and advanced detailed putting on records the sell-offs of each set equipment and components and parts to ensure providing convenient and quick after-sales services for customers' later maintenance and repair to enable users to be free from the troubles followed. We will adhere to the purpose of integrity, mutual benefit and development, and welcome clients from home and abroad to investigate and negotiate.
 Changda Machinery will always be your reliable partner!